65% of Emails are opened on a Mobile Device
Our emails adapt to the mobile device they are being viewed on. Utilizing leading edge technology, our customized templates greatly enhance the user experience on mobile devices.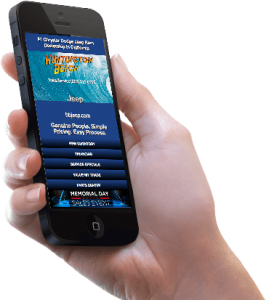 78% of Users will delete an email if it doesn't look good on a Mobile Device
1 in 4 Automotive Shoppers only search their Smartphone for information on new vehicle purchases.
We leverage your dealerships mobile website.
48% click through rate to your website
68% of your prospects are more likely to view your inventory from their smartphones
63% conversion rate
Opportunity to use mobile video for dealership ads
49% of the younger demographic will have access
Anatomy of a Mobile Email