The average dealer has 10-20,000 unsold leads sitting in their CRM that are inactive for 90+ days.
CRMs are not designed to provide mobile-enabled emails but CRM Gold solves this problem. CRM Gold does NOT target your ACTIVE CUSTOMERS, it reactivates dormant leads and engages like never before.
CRM Gold focuses on Mobile Engagement of these leads with:
A Multi-channel Approach
Mobile Optimized Emails
Mobile Service Coupons
Dynamic Vehicle Banners
Behavioral Targeting
Custom Social Audiences
CRM Gold does digital marketing the right way.
Real Reporting = Real ROI
What Our Satisfied Customers Say
They have a unique marketing style that gets customers through our doors.

Lead Igniter has already increased out closing ratio by 4% in just two months. We haven't seen those number since we opened our doors.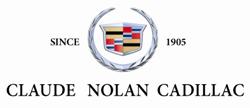 We doubled our sales for the month of September thanks to the work of Lead Igniter. We know that we are getting our moneys worth with this program.